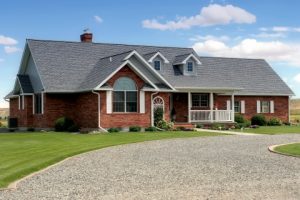 Whether you're a first time homebuyer or you're thinking about selling your current house to purchase a new one, knowing what's happening within the housing market is important. With that, the leading mortgage brokers here in Fayetteville have prepared a list of the first of six, top things you need to know about the housing market in 2016. Here's our list:
For now, mortgage rates are staying pretty low.
Believe it or not, mortgage rates are staying low, for now! Back in December of 2015, the interest rate spiked which had many home buyers concerned that the mortgage rates would finally stop. However, the economic events in the beginning of 2016 show that mortgage rates are likely to stay around for months to come. So, for individuals looking for a new home, you may be lucky! You're likely to receive one of the lowest interest rates you'll ever see in your lifetime.
HARP deadline was extended.
If you want to refinance your home, now is the time to do so. Mortgage brokers and other experts all agree that homeowners who are underwater on their mortgages would take advantage of the lower rate refinancing option while they can if they're still eligible to refinance. In fact, HARP has helped nearly 3.3 million Americans benefits from using HARP refinance to lower their monthly mortgage payments. To speak to your mortgage broker about HARP, feel free to give us a shout!
Is it time to learn about the housing market of 2016? Feel free to stay tuned for our next blog to learn what our mortgage brokers have to say about the housing market: Important Housing Market Changes of 2016. In the meantime, feel free to give us a call to learn more about your options when purchasing or selling your home. We're available to answer any of your questions, anytime!
---